2016 Korea International Medical Tourism Convention (KIMTC)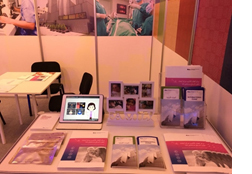 Fertility Center of CHA Gangnam Medical Center attended the "2016 Korea International Medical Tourism Convention(KIMTC)", proving the excellence of Korean infertility treatments.
The convention was held for two days in the UAE capital city of Abu Dhabi from November 10 to 11.


CHA Fertility Center explained the latest infertility treatement method and specialized clinics in our center for Middle Eastern infertility patients and agencies in the promotional booths.

Receiving attention from Middle Eastern government officials and the media, on the other hand, the convention gained a lot of positive response from the participants by sharing the successful cases of curing Middle Eastern patients in various korean medical centers.
"This is my second convention since 2014, however, many middle eastern patients still do not have sufficient information on korean medical service," Woo Sik Lee, head of CHA Fertility Center, said.
"We hope this convention could help Middle Eastern patients have a better understanding of our infertility treatments and promote their visits here."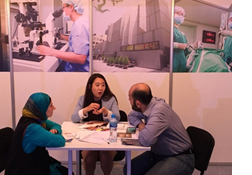 Meanwhile, CHA Gangnam Medical Center established CHA-Columbia infertility center in 1999, and it was the first medical service that was exported to foreign country from South Korea.

In 2012, CHA Gangnam Medical Center was appointed the UAE international delivery hospital(Infertility) by the Ministry of Health and Welfare.